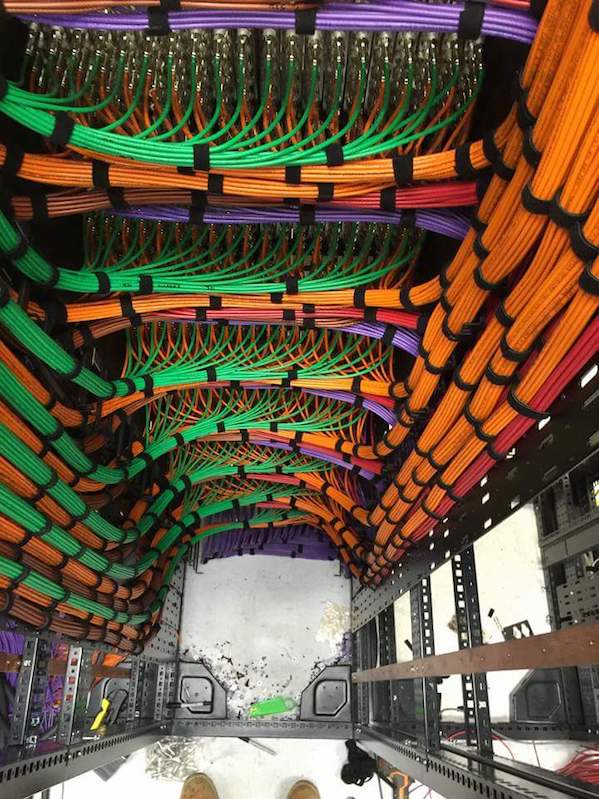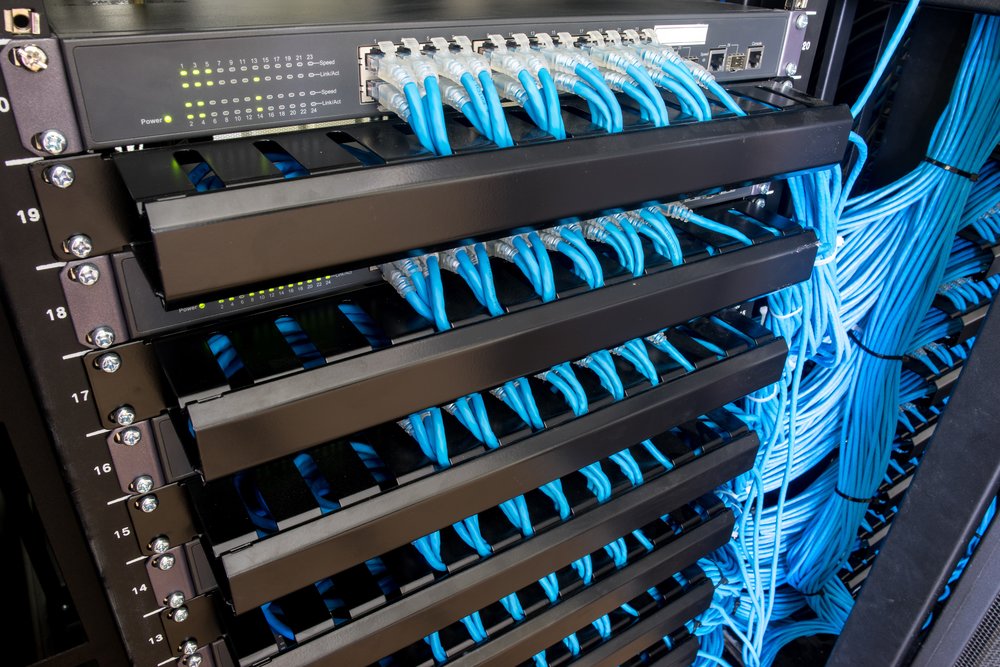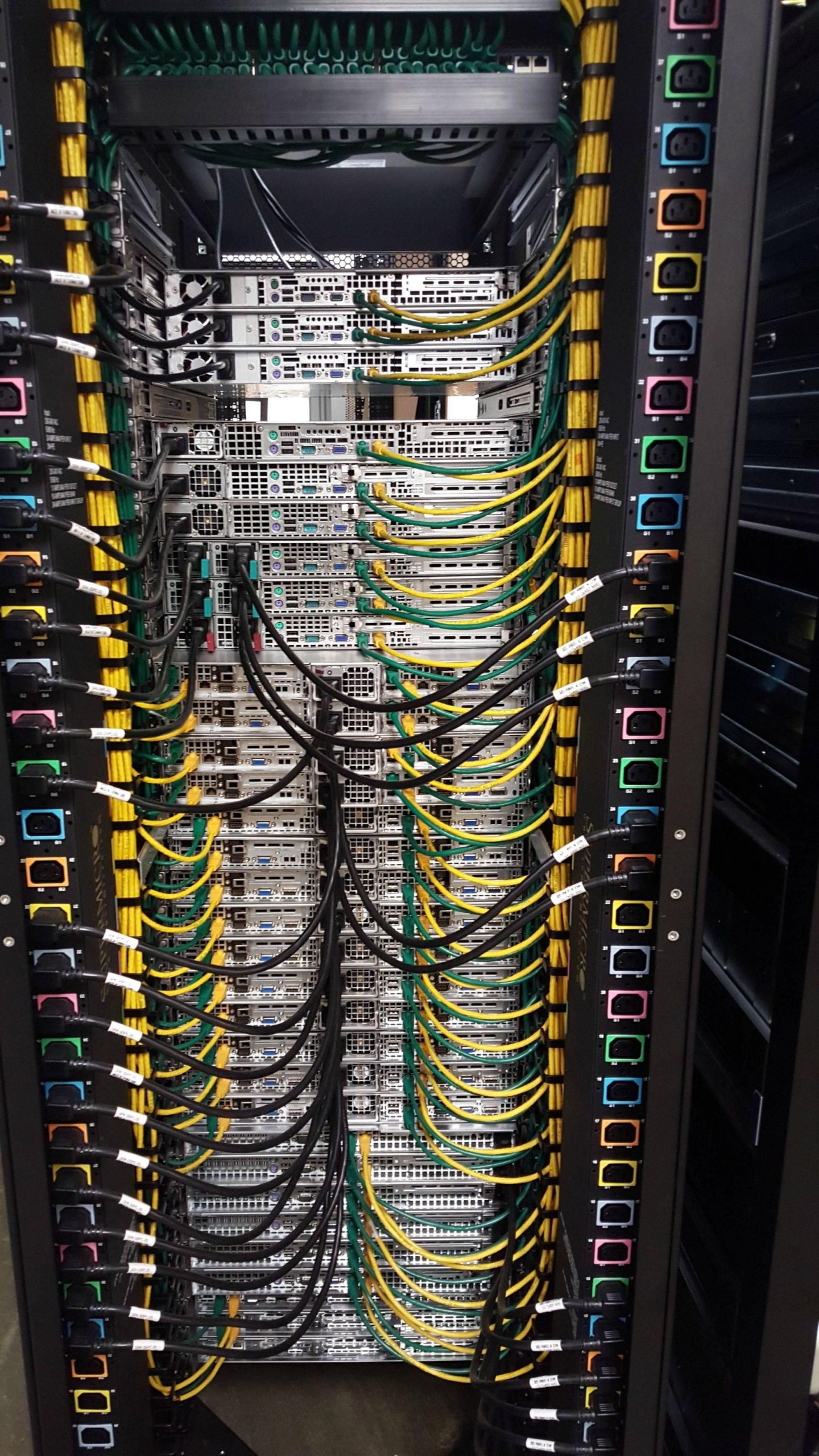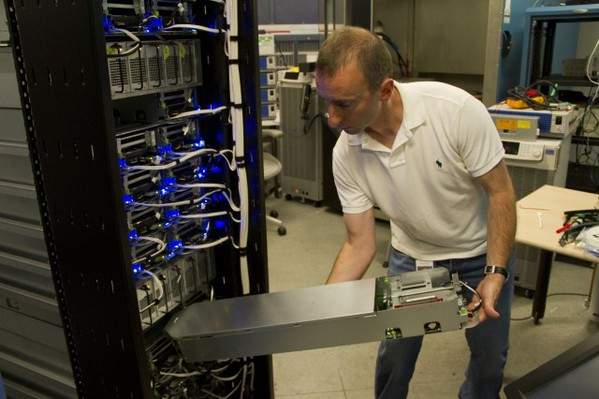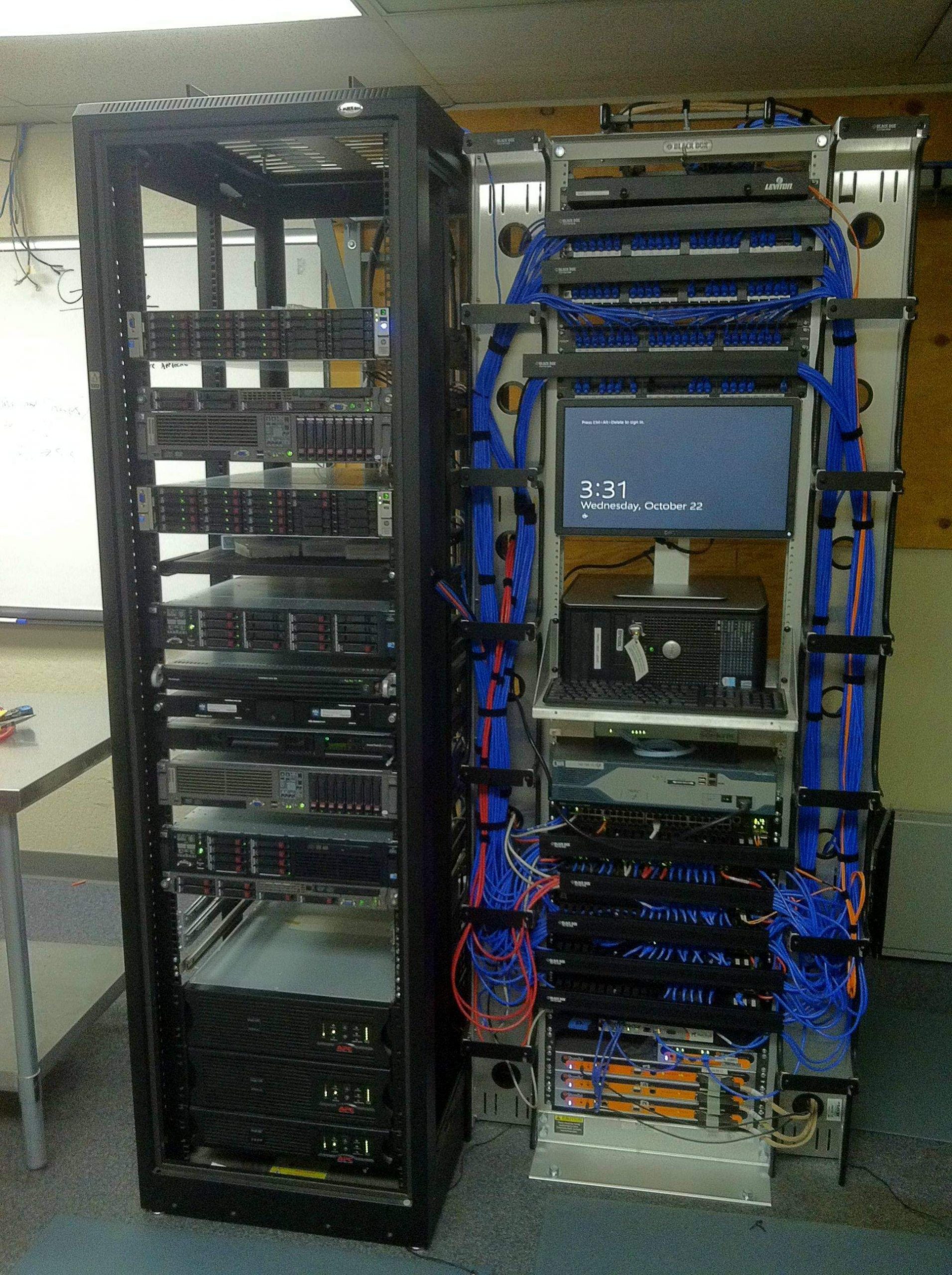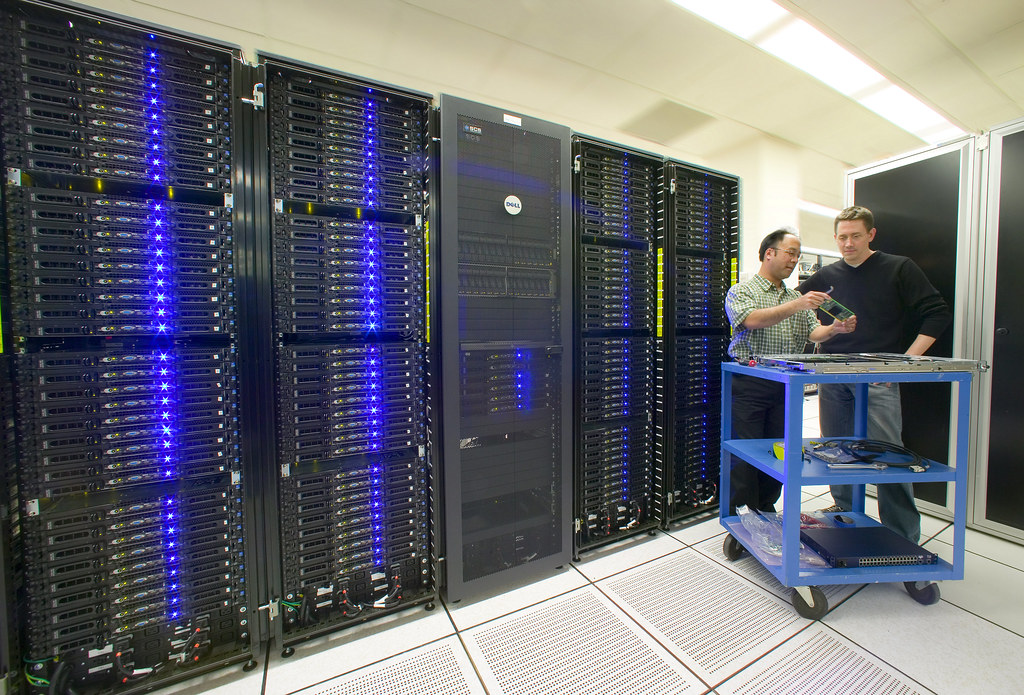 Though you may not realise it, cybersecurity is an important topic that every local small business owner should be aware of. 
Cybercriminals are becoming more creative in their attempts to infiltrate your digital network, so even if you believe your company is safe, you could be exposing yourself to serious financial and legal risks if your cybersecurity measures are inadequate.
Here are five cybersecurity tips that every local small business should be aware of:
1) Install antivirus software.
Installing antivirus software on every computer, regardless of size, is the first and most important step in any cybersecurity effort. Make sure you have the most recent version of your antivirus software and keep an eye out for updates.
This is especially important if you have multiple computers that aren't always online (e.g., a local office). It should suffice if you can install something like Microsoft Defender.
2) Keep up with security announcements.
Staying current on security announcements from your computer and software providers is critical because, even if you're doing everything correctly, there could be a new vulnerability that you're not aware of. If you don't check in with providers on a regular basis to ensure your software is up to date, hackers can exploit these flaws for malicious purposes such as identity theft. Small businesses must be concerned about the latest computer security trends in addition to being aware of security risks posed by their technology.
3) Turn on two-factor authentication.
Two-factor authentication is a protocol that requires you to verify your identity using two types of identification: something you know (such as a password) and something you have (like your smartphone). Logging in requires entering a special code sent to your phone via text message in addition to your username and password. While this protocol is not perfect, it is extremely useful in providing security for users who want an extra layer of protection.
4) Encrypt sensitive information
Encrypting data is important for any company, but it is critical for local small businesses. If you encrypt your data, hackers will be unable to access it in the event of a cyber-attack.
When sensitive data is encrypted, it is sent through an algorithm that renders it unreadable to anyone who does not have access to a special key or password. The key is what allows users (and applications) to decipher text encrypted with a specific algorithm.
5) Upkeep and monitoring of software
Because technology is constantly changing and evolving, it is critical to maintain and monitor your software to protect your data. Most software includes an update button that takes less than a minute to complete and is simple for you or your IT specialist to perform every couple of weeks.
Cloud computing is expected to be a $241 billion market by 2020. Some of the most popular cloud-based platforms include OpenStack, Microsoft Azure, Google Storage, and Amazon Web services.
It is far easier to turn up, turn down, or turn off cloud-based servers than physical servers.
Here are some advantages of Cloud Computing :
Cloud Storage Can Save Costs. Cloud vendors buy a lot of storage and pass those savings onto customers.
Data Redundancy and Replication. Most cloud storage vendors keep multiple copies of your data even within a single "data center" and offer great object durability to reduce any likelihood of data loss.
Data Tiering for Cost Savings. Many cloud storage vendors offer different storage classes / data tiers. Select based on how quickly and frequently you restore backups and how long you plan to keep your backups in storage.
Regulatory Compliance- Keeping your backups in the same region as where the data originates may be best for regulatory compliance. Many cloud vendors offer data centers options all around the globe.
Ransomware/Malware Protection – Ransomware is just bad. If you're hit by ransomware or some other malware that is encrypting or destroying files, you might be happy that your cloud storage can help to protect against ransomware by offering some backup security advantages as it's more difficult to access without proper authentication.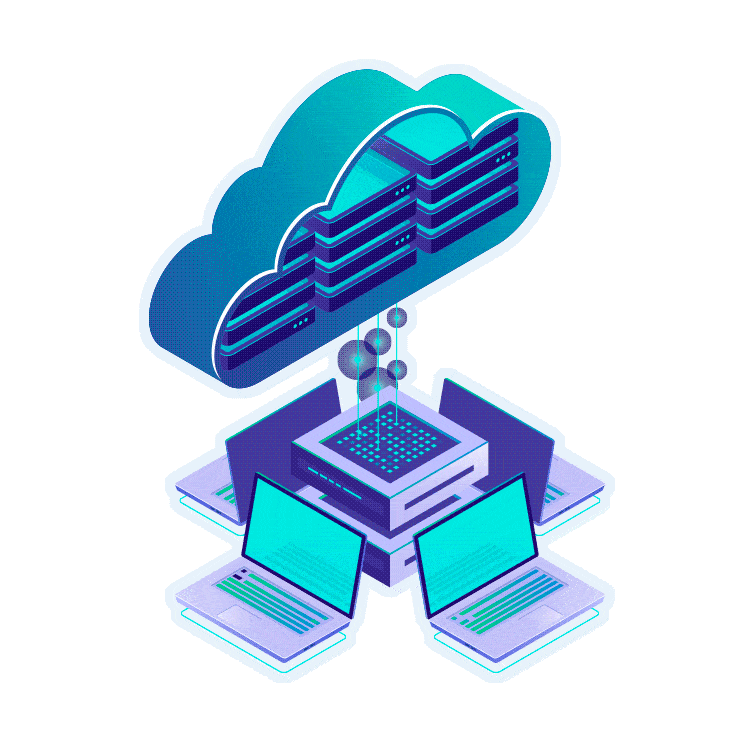 Small Business IT Support Services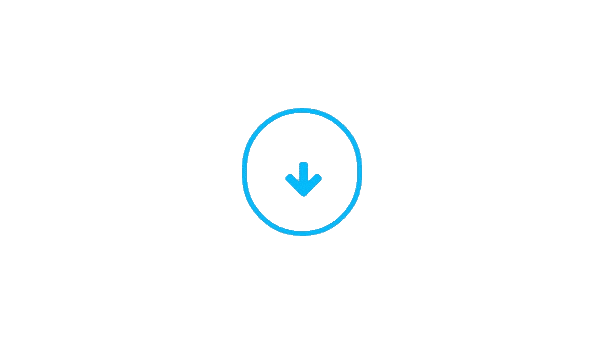 IT support services are much more than just a means of managing your IT programs and environments. An IT support service for businesses assists you in maintaining confidential data and establishing IT security. This is useful for protecting your enterprise from viruses and hackers.
IT support services also helps in the smooth operation of your business. Nothing is more important for a small business that is just starting out in any industry.
One of the most important reasons for hiring a professional IT service is to improve the quality of your data system. Effective data systems enable you to improve your customer outreach, internal communication, data management organization and other functions. There may be no other decision as crucial as selecting your IT support service provider.

Outsourced IT or in-house?
That is the question that many people have when it comes to IT support services. On this page you will find out some of the reasons why you should consider hiring an IT support provider like SoftFlow for your small business.
The majority of small businesses are hesitant to hire an IT support provider or service because they believe it will be too costly. But what if you discovered that you can afford IT support services while also saving money? The cost of IT support services for businesses varies according to your location, network criteria and requirements.
 Small businesses have IT solutions available to them; some of which they may be unaware of.

Here are 7 reasons why you should use a professional IT support service for your business.
1. IT Promptness
Nothing is more frustrating for a start-up or small business than losing network connectivity or lacking the technical infrastructure required to operate successfully. Computer support services have become an integral part of every business since the convergence of technology and the business world. Unexpected crises and events occur all the time and businesses must adapt and move on from a random event that can make or break them.
If you ever need an example to help explain the need for IT support, look no further than 2020 and the COVID-19 pandemic. If businesses can adapt to new processing methods and move past something as disruptive to their operations as COVID-19, they will most likely be fine once it is all over.
2. Saves your company money and time while increasing its ROI (ROI)
No small business wants to put money into something that will yield little to no return. When you hire an IT support team like SoftFlow, you are making an investment. However, IT investments almost always pay for themselves especially when there is a software or hardware problem.
You don't need to hire an IT company to handle a network or computer problem that occurs because you've already made the wise decision to have your IT support solution team available to you when and how you need them. When it comes to IT, it's always better to pay a flat fee rather than incurring a slew of unexpected costs.
3. Makes your company's customer service more efficient
When you own a small business, you want to be able to provide consistent customer service when it is required. If you are experiencing unplanned downtime, you will wonder why you did not hire an IT support team.
You can't provide excellent and dependable customer service unless you have a stable network, email or website connection.
4. Network and Enterprise Cybersecurity / IT security
Everything revolves around data. Hiring an IT support team for your data is always a sound financial decision. Nothing beats having a safe and secure network to assist you in providing secure transactions to your customers.
An IT support team like SoftFlow can provide you with dependable backup and lines of defense using the most up-to-date cybersecurity systems.
5. Time Administration
When you run a small business, you wear a dozen hats and try to do everything for all of your customers. With an IT support service, you relieve yourself of the burden of maintaining your data, IT infrastructure and network by entrusting it to a company that specializes in IT solutions.
IT solutions at SoftFlow are delivered whenever you need them with a pre-purchased bank of hours or for a fixed monthly fee rather than an unknown and frighteningly high cost.
6. Information is Power
IT service support companies will not only provide IT solutions when something goes wrong. They will provide you with an efficient and well-protected IT infrastructure with policies and disciplines.
IT support services keep you up to date on the latest technology and upgrades, allowing you to stay on top of your company's needs and the needs of your customers.
7. Improve Your Company's Growth and Development
Finally, the success of your business relies on the wise decisions you make to keep it running smoothly, providing the necessary service or product and providing excellent customer support and satisfaction.
Contact SoftFlow IT the next time you're considering IT support services for small businesses and what you want to offer your company. Our managed IT Support can provide you with the computer support services you require at an affordable price.

What is your Next Move?
When you're a small business, it's not just about having IT solutions on hand. It's about being there for your customers and ensuring that you can provide them with quality data security, time, and effort.
Contact SoftFlow to learn why we are the go-to company for IT support services for small businesses in Montreal, Laval, South Shore, North Shore, Quebec and all surroundings areas.
We are here to help you do what you do best: grow and develop while meeting the needs of your customers.

What Exactly Is IT Support?
Every business owner will require IT technical support at some point. Technical support professionals are the ones who ride in like knights to save the day, whether it's a problem as simple as an employee losing email access or as serious as the entire network going down. IT support is commonly defined as professionals who assist businesses with technology products ranging from computers and phones to televisions and software.
Unfortunately, many businesses tend to neglect the importance IT support. Most business owners are satisfied if their IT professionals simply show up on time when something goes wrong.
What should an IT Support job description include?
If you are looking for an IT Support professional, the job description should include:
Computer hardware, software, systems, networks, printers, and scanners configuration
Computer system, network monitoring and maintenance
Responding to service issues and requests in a timely manner
Providing technical support throughout the organization (this may be in person or remotely)
Creating accounts for new users
Equipment repair and replacement as needed
New technology testing
Possibly training junior employees
What qualifications and skills should an IT Support have?
Although a formal degree is not always required for an IT Support position, some qualifications may include the following:
A logical and technical thought process
The ability to meet strict deadlines
Prioritization and delegation skills
A good sense of detail
Communication abilities
Interpersonal abilities
Problem-solving abilities
Punctuality abilities
Critical thinking abilities
Teamwork and collaboration abilities
Adaptability abilities
Work ethics
Project management abilities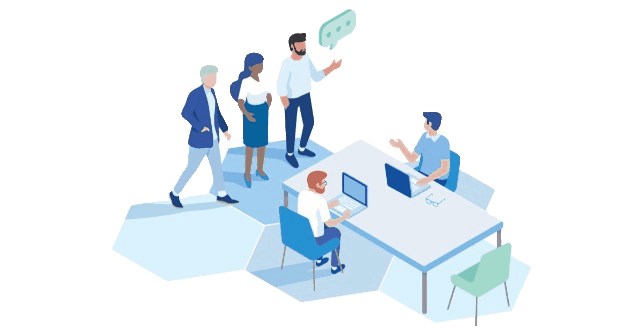 What does an IT Support earn?
$50,000 – $72,000 / Year
The salary of an IT Support technician is typically determined by the number of years of experience, soft and technical skills, and the scale of responsibilities in the organization.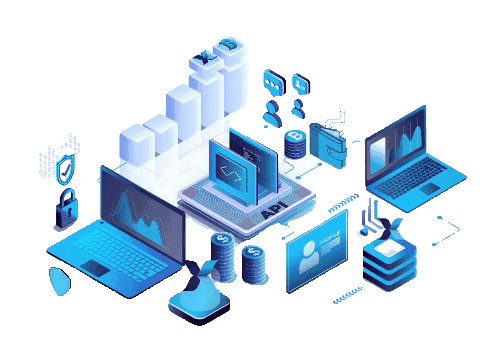 Why Is IT Support Necessary?
Managed Services & IT Support
Today's businesses require technology. It is critical in any organization, large or small. Technology is frequently one of the most expensive investments in a company. As a result, you should also invest in its upkeep.
This is where professional IT assistance from IT companies like SoftFlow is needed. If your technology fails, the consequences for your business can be disastrous. However, IT support is about both prevention and compliance, as well as problem resolution.
The Covid-19 pandemic has highlighted the problems that businesses can face when their IT is inadequate. Moving to remote working was simple for many people. They already had the technology and plans in place. However, for others, it was nearly impossible.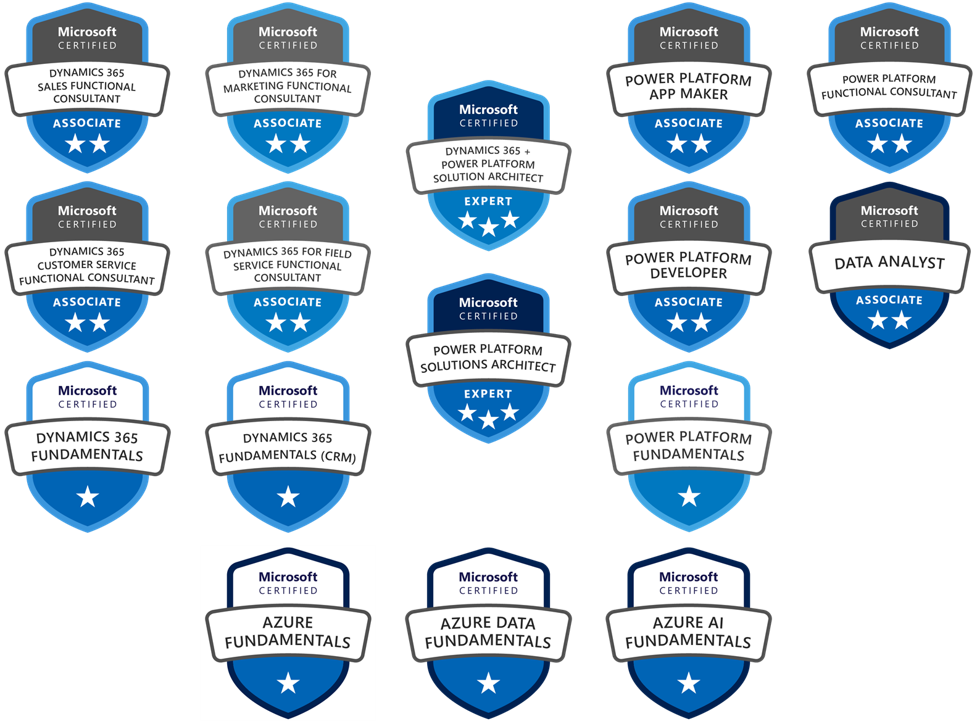 What exactly are IT support skills?
IT support skills are the abilities that computer specialists use to assist others with technical equipment and software. Correctly using technical products such as software applications, mobile apps, and computer hardware frequently necessitates advanced knowledge of information technology.
IT support skills are commonly used to assist customers in using a software product or navigating a website, as well as to assist coworkers in setting up equipment in the workplace.
What is the Value of Small Business Tech Support?
Small business owners face a wide range of challenges such as insufficient staff, client reliance, and balancing a desire to create quality products with the need to increase sales volume.
Many small businesses are struggling to grow on shoestring budgets and their lack of capital forces them to make difficult decisions on how to allocate limited resources. Unfortunately, IT support is an area that many small businesses tend to neglect. This is a bad idea, given how much the average modern business relies on computer systems and networks to run its operations.
Even if you have an IT consultant or a dedicated network administrator on staff, your company is very likely to be attacked or have data breached by hackers.
Without these trained professionals on your side, that day will arrive much sooner and cause far more damage.
So, if you're relying on local computer store tech support or, worse, the most qualified non-professional on your team, it's time to rethink your strategy and protect your company's (and clients') best interests.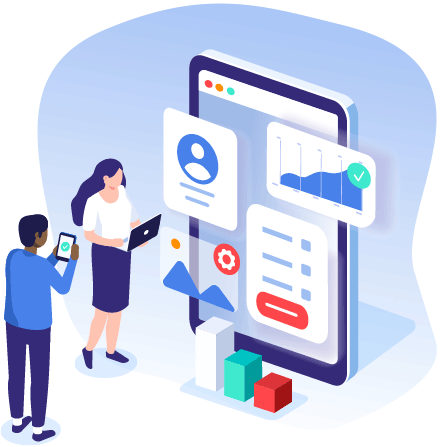 Here are another 5 reasons why small businesses require technical IT support :
1. Use Appropriate Solutions
Whether you require new hardware or data processing software, computer security, or network management options, your tech support staff or reputable consulting firms can assist you in identifying the solutions that make the most sense for your operation while balancing your needs and budget. This is significant for several reasons.
To begin with, the average small business owner probably has little idea of what hardware and software options are available, let alone which options are appropriate for their needs. An IT specialist can assist in putting the right pieces in place, ensuring operational efficiency and security.
2. Flexibility for Small business IT support
Small business owners face a wide range of challenges such as insufficient staff, client reliance, and balancing a desire to create quality products with the need to increase sales volume, to name a few. In reality, the majority of the most significant challenges that small businesses face revolve around one central theme: the bottom line.
Many small businesses are struggling to grow on shoestring budgets, and their lack of capital forces them to make difficult decisions about how to allocate limited resources. Unfortunately, technical support is an area that many small businesses overlook.
3. Staff Education
You should have confidence in your employees to create and manage passwords correctly. You also want them to use technological resources in the best interests of the company. You even have policies in place to address this issue.
With proper technical support on hand, you can educate your staff on how to behave when it comes to computer and network systems. Hackers are constantly devising new schemes to trick employees into granting them access. A tech support specialist or IT consultants like SoftFlow can keep your staff up to date on the latest hacks.
4. Avoid Breaches
This is the most common reason for having a good  IT tech support these days. It's not a matter of if, but of when hackers will target your company.
Without technical support, your small business is much more vulnerable to breaches, as well as the data loss, legal trouble and reputational damage.
5. Maximize Profits
It is true that whether you hire professionals in-house or work with outside IT consultants or IT firms, you will have to pay for tech support. However, there are numerous advantages to doing so, including reducing waste and increasing efficiency and profit.
In reality, you'll have to pay someone for tech support at some point. You can either pay a little more for dedicated staff or hire professionals on a contract basis. In either case, you will receive support services that are familiar with your operation during your time of need.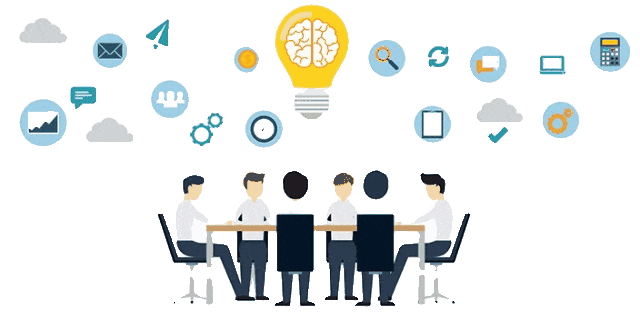 What is a Microsoft Certified Partner?
Microsoft Certified Partners (MCPs) are companies who directly link to Microsoft by providing Microsoft related products or services worldwide. To become certified, a company must be able to effectively assist customers with a wide range of IT projects and Microsoft services.
Microsoft Partners are in other words companies that sell Microsoft products or services. They are often placed under two categories: CSP's (Cloud Solution Providers) and MSP's (Managed Services Providers) .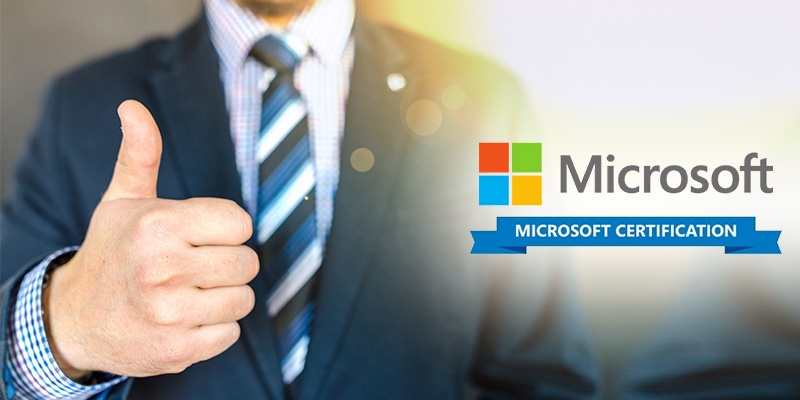 What is the difference between  MSP's and CSP's ?
An MSP provides IT services including network, application, infrastructure and security services. These services are provided by an MSP like SoftFlow along with native services provided by other companies. The MSP also provides ongoing support and active administration of customers' businesses.
Cloud Solutions Providers (CSP) are part of Microsoft's "Cloud Solution Provider Program". This partnership allows partners to not only sell Microsoft's cloud solutions but manage the entire customer experience. This gives partners the ability to directly manage their customers' entire cloud life cycle using dedicated tools to provision and manage their customers and their cloud solutions. Partners can also roll out their own tools, products and services into Microsoft's cloud offerings to be bundled into one solution.

How do you choose an MSP or CSP?
You need to be careful about choosing an MSP partner. There are many out there and you must make sure that the MSP you choose meets your IT needs. You also want to make sure that they can help you solve your problems. Make sure that they can give you more than just a certification. If you can, ask for references.
Be open about your goals. Brainstorm and write down what you want. Record your answers to the questions. Let potential IT partners know what you expect. Communicate honestly and openly.
At SoftFlow, we have succeeded because of honest relationships with our clients which allows us to provide world class customer experience all throughout their journey with us.

What is Microsoft Windows Server?
Microsoft Windows Server OS (operating system) is a family of enterprise-class server operating systems that allow numerous users to share services and give administrators considerable administrative control over data storage, applications, and corporate networks.
When Microsoft released two operating system lines in the early 1980s: MS-DOS and Windows NT, development for Windows Server began. The kernel of Windows NT was created by Microsoft engineer David Cutler with the goal of providing large enterprises with the speed, security, and reliability that they demand in a server operating system.
Key highlights in later adaptations of Windows Server incorporate Active Directory, which mechanizes the administration of client information, security and disseminated assets, and empowers inter operation with different registries; and Server Manager, which is a utility to control server jobs and make design changes to nearby or remote machines.
What is Active Directory and why is it important?
You could hear someone mention Active Directory. It's sometimes referred to as "AD." Active Directory is a Microsoft® program that organizes and makes information in an operating system's directory accessible to users. It's a link that connects "things" and "values." That sounds a little "techie," but it may be summarized as follows:
Consider Active Directory to be the "contacts" app on your smartphone. Your Active Directory would be the "contacts" app. In your Active Directory, your individual contacts would be the "objects," and the address, email, and phone information for each contact would be the "values." People and users aren't the only "things" available. It can also contain "group items" like computers, printers, and other similar devices.
Active Directory service is provided by SoftFlow in Microsoft Windows server that provides a simplified query for administrators and users, a single network login as well as simplified IT administration and enhanced IT security.
Active Directory helps in the organization of your company's users, computers and other assets. Your company's full hierarchy is organized using AD, from which PCs belong on which network to what your profile picture looks like and which users have access to the storage area.

What is Messaging and Collaboration?
Messaging and collaboration refers to the use of technologies like as e-mail, calendaring, file sharing, and other similar items to share information and facilitate collaborative work.
Desktop clients, mobile devices, and web clients can all access e-mail and other personal information management tools. Mail collaboration, office and work flow management based on leading technologies. SoftFlow being Microsoft certified, we strongly recommend using Office 365 to optimize productivity of a business.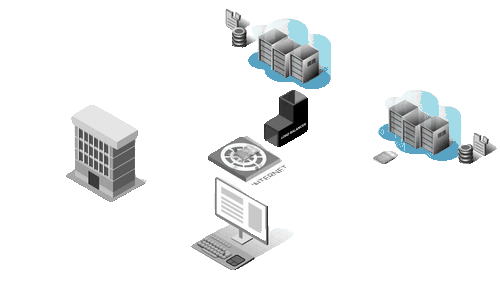 What are Advanced Management IT Solutions?
SoftFlow provides IT Solutions for effective management and synchronization of multiple departments in an enterprise within a secure information system design.
The internet's entrance shifted the IT solution market in new directions. Managed service providers began to develop in the late 1990s and early 2000s. These businesses used the internet as a low-cost technique of remotely monitoring their clients' on-premises systems through lights-out management. Remote monitoring and management became another component of IT solutions as a result of this evolution.
Cloud computing has substantially broadened the range of IT solutions available. Customers can now get infrastructure as a service, software as a service, and other on-demand services from solution providers. The service provider either develops and supports its own proprietary cloud services or resells (or promotes) public cloud services.

What are some examples of cloud providers:
Amazon Web Services is Amazon.com's broad and ever-evolving cloud computing platform.
Google Cloud Platform is a collection of Google's public cloud computing services.
Microsoft Azure is the company's public cloud computing service.
Salesforce Care Cloud is an important customer relationship cloud management  service.
What is Desktop PC Deployment?
A computer system is ready to be deployed once it has been produced and placed in its box. Computer deployment refers to the entire set of IT services required to get a computer system or component up and running. In general, the deployment process is made up of a series of interconnected actions with possible changes in between. The deployment's design is dictated by the needs of the customers.
SoftFlow provides a consistent desktop environment to more people in the organization by delivering windows desktop and the latest windows applications. Being Microsoft Certified, we provide all Microsoft hardware and IT services including licenses and products.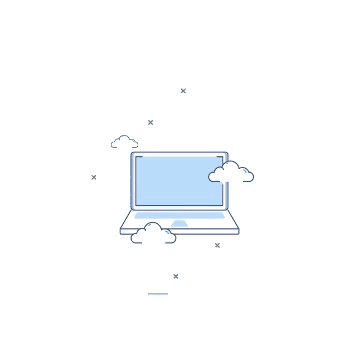 What are the benefits of using PC Deployment Services?
When you buy a computer or a connected item, it's possible that it won't be ready to use right away. It is possible, depending on the computer, that it will require multiple software and hardware installations.
These tasks that SoftFlow can help you with may include:
Removing equipment from its box  
Installing software
Creating profiles
Configuring the settings
Connecting to the network
Plugging it in connecting the accessories
Turning it on
Installing the operating system

What are Server based IT Solutions?
The programs that run on the server are referred to as server-based computing. The server, often known as the centralized server, is the foundation for a server-based network or system, as the name implies. A server is a computer that is dedicated to managing network resources.
A server, in simple terms, is a computer program that accepts and replies to requests from other programs on the network, referred to as clients. The term "server-based computing" has been around for a while, and the concept is that data and other resources are stored on a central computer known as a server, and clients such as desktop computers and laptops request that the server share those resources with them.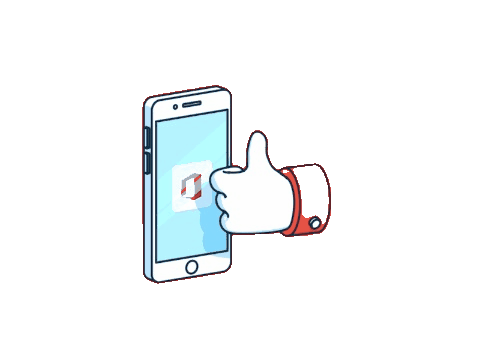 SoftFlow provides IT solutions for application virtualization using a central server-based and secure IT architecture.
We enable the server to centrally deploy and manage line of business software applications while providing secure, on-demand access to these resources for users anywhere, on any device and any network.