What is
Backup

and

Recovery

?
The practice of producing and preserving copies of data that can be used to protect businesses against data loss is referred to as backup and recovery. Operational recovery is a term used to describe this process. The data from a backup is usually restored to its original location or to a different location where it can be used in place of the lost or damaged data.
SoftFlow suggests that to protect against data loss due to primary hardware or software failure, a good backup copy is kept in a separate system or medium, such as tape from the primary data.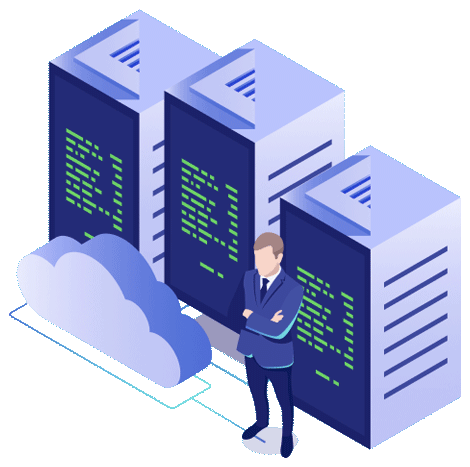 Why is
Backup

and Recovery

Important

?
At SoftFlow's, the backup's goal is to generate a copy of the data that can be recovered if the primary data fails. Primary data failures can be caused by hardware or software failures, data corruption, or a human-initiated event such as a malicious attack (virus or malware) or data deletion by accident. Backup copies allow data to be restored from a previous point in time, which can aid in the recovery of a business after an unanticipated occurrence.
Protecting against primary data loss or corruption requires storing a copy of the data on a secondary medium. SoftFlow suggests that this additional media could be as basic as an external drive or USB stick, or as complex as a disc storage system, cloud storage container, or tape drive. The backup medium might be kept in the same place as the primary data or in a different location. Weather-related events are a possibility.

What is
meant

by Disaster

Recovery

?

Disaster Recovery protects from unexpected disaster that may endanger information and data availability at any point in time. After a natural disaster, a cyber assault, or even economic disruptions caused by the COVID-19 pandemic, disaster recovery is an organization's technique of recovering access and functionality to its IT infrastructure. A disaster recovery strategy at SoftFlow might include a range of disaster recovery (DR) approaches.
What is a NAS and how does it work?

Network-attached storage (NAS) is a type of dedicated file storage that allows multiple users and disparate client devices to access data from centralised disc capacity. A standard Ethernet connection allows users on a local area network (LAN) to access the shared storage.
NAS devices typically lack a keyboard and display and are configured and managed through a browser-based utility. Each NAS operates as an independent network node on the LAN, with its own unique Internet Protocol (IP) address.
NAS is distinguished by its ease of use, high capacity, and low cost. The devices consolidate storage into a single location and support a cloud tier as well as tasks like archiving and backup.
NAS and storage area networks (SANs) are the two main types of networked storage. NAS handles unstructured data, such as audio, video, websites, text files and Microsoft Office documents. SANs are designed primarily for block storage inside databases, also known as structured data.
What is network-attached storage used for?
The goal of NAS is to make it easier for users to collaborate and share data. It is useful for distributed teams that require remote access or work across time zones. The NAS connects to a wireless router, allowing distributed workers to access files from any desktop or mobile device that has a network connection. Organizations frequently use NAS as the foundation for a personal or private cloud.
Some NAS products are intended for use in large organizations. Others are intended for use in home offices or small businesses. Devices typically have at least two drive bays, though single-bay systems for noncritical data are available. Enterprise NAS equipment is designed with more advanced data features to aid storage management and typically has at least four drive bays.
Prior to the advent of NAS, businesses had to configure and manage hundreds, if not thousands, of file servers. Scale-up NAS refers to NAS appliances that are outfitted with more or larger discs to increase storage capacity. For scale-out storage, appliances are also clustered together.

What is the main purpose of a NAS?
A NAS's primary function is to provide centralized and shared storage for digital files. As a result, multiple hard drives are frequently found in a single NAS. There are additional methods for achieving shared storage in a home network. Many modern routers, for example, include USB ports. Simply connect an external hard drive to the router and configure it to be available to everyone on the network. Why would you opt for a NAS over this simple solution?

What is the difference between a NAS and a server?
1. Price: Servers require more power and are more expensive than NAS. Furthermore, server operating systems frequently necessitate the purchase of a server licence, which is an additional cost.
2. Configuration: Servers are configuration-demanding due to their versatility, necessitating fast processor chips, more server RAM, and sufficient internal disc space. In this way, servers can better meet the needs of end users for application provisioning. In contrast, NAS functions are relatively simple and do not require extensive configuration.
3. Connectivity: In contrast to servers, which are always connected to disc arrays, NAS typically operates on its own and is rarely connected to other machines.
4. Efficiency: When it comes to storage efficiency, NAS outperforms servers because it optimizes the system's hardware and software architecture. Data can be transmitted directly between the client and the storage device using NAS rather than through server RAM, resulting in faster response speed and bandwidth.
Which Is Better for You: NAS or Server?
The topic of NAS vs server has been discussed numerous times in forums. Both NAS devices and servers are excellent for sharing files across network devices. When deciding between NAS and server, you should consider the following factors to determine which is best for your needs.
Cost
Your budget is the most important factor to consider because, as previously stated, a server is much more expensive than a NAS device. Aside from the cost of the equipment, the server expense may also include higher power consumption, additional cooling fees, and the server licence fee.
Space
Because a server is much larger than a NAS device, it is not suitable for office applications that have limited space. NAS devices, on the other hand, are portable and easy to move around, allowing them to be connected to a router or switch in small and medium-sized businesses (SMBs).
Security
NAS processes file-based data and may use a global namespace to share data in LANs, so it lacks cloud security. Furthermore, NAS devices are vulnerable to environmental factors and can be easily stolen. On the contrary, the servers have a more secure infrastructure with built-in firewalls to safeguard your business data.
Scalability
Scalability is a major consideration when deciding between NAS and server data storage. Because you are limited to the drive cage of the NAS, NAS devices are not highly scalable. In contrast, the network architecture of the server allows administrators to scale network capacity in scale-up or scale-out configurations. As a result, if you intend to install a large number of applications and customize almost everything, servers are a better option.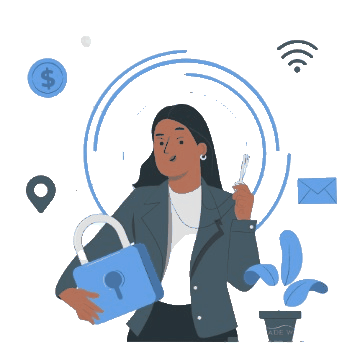 ***Although NAS and servers have some similarities in terms of sharing files across network devices, they do differ in some ways. A server can be configured to perform a variety of functions, such as file servers, print servers, application database servers, web servers, and so on. Some servers can even combine several functions. However, as a data storage server, NAS does not perform multiple functions like a server, with the primary function being data storage.
**In contrast to servers, which are always connected to disc arrays, NAS typically operates on its own and is rarely connected to other machines.

What does high availability mean in IT?
Every day, IT companies like SoftFlow are faced with the challenge of delivering high levels of data and application availability across a wide array of operating systems, applications, databases, hardware components and data center locations. Even in the most diverse and complex IT environment, SoftFlow can assure delivering high availability IT solutions that provide the ultimate protection in data and application availability.

What

do you mean by Data

Protection

?

Data protection refers to a set of techniques and procedures for ensuring the privacy, availability, and integrity of your information. It's also known as data security or information privacy. Any organization that gathers, processes, or stores sensitive data must have a data protection plan. SoftFlow provides IT solutions that protects your critical data, simplifies the management of data backup and recovery and provides consistent and reliable data protection.